Home
STAT Staffing Medical Services, Inc. is a nurse-owned, Pittsburgh based recruiting firm that has been working with local healthcare professionals for over 24 years. STAT offers PRN, contract, and direct hire placements in the Western Pennsylvania area and offers opportunities in schools, long-term care, mental and behavioral health, hospitals, clinics, correctional facilities, pediatrics, drug and alcohol rehabilitation, and many more!
Whether you want the flexibility that comes with PRN and contract work or the stability of a permanent position, the STAT Team will work with you to find the perfect fit!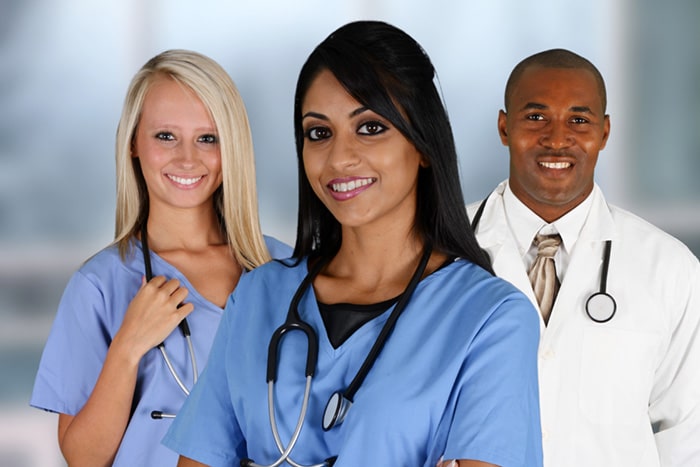 A Message from Our CEO
When I hear all the talk about the shortage of healthcare professionals, it seems like the emphasis is on numbers. While it's true that there aren't as many workers today to fill positions, I believe that an insufficient number of workers isn't the whole story. During my clinical experience, I remember the passion and commitment I had for my job, the gratification of knowing I made a difference in people's lives, and the pride I had when walking into the different facilities. I also remember some of my colleagues who, while skilled, had no commitment or excitement for their job—and just weren't a good fit.
So, several years ago, I started STAT Staffing Medical Services, Inc. with the goal of finding and placing healthcare professionals who not only have the skills, but also the values that truly make a difference in an organization. At STAT Staffing, we carefully screen our healthcare professionals to ensure that they're strong workers who are experts in their field and conduct themselves ethically.
We place all types of healthcare professionals—nurses, therapists, pharmacists—in all types of organizations—from large hospitals and nursing homes to rehabilitation facilities, correctional facilities and insurance companies.
All of us at STAT Staffing are totally committed to our work in the healthcare industry and, as industry insiders, offer a unique perspective on the needs of both the organizations and the healthcare professionals we service. I encourage you to give me or any of my team members a call today. We'd love to talk to you about your staffing needs—and how STAT Staffing can meet them.
You wouldn't give your patients a Band-Aid when they need stitches. So why would you staff your healthcare team with anything but strong, ethical experts?
Tom Muscatello, CEO